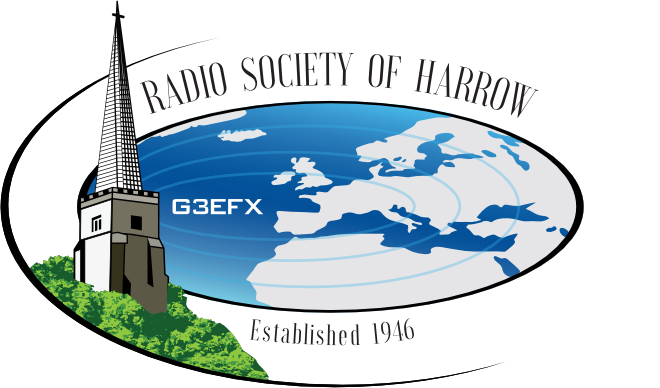 News
---
Comm Academy 21
Comm Academy 2021 is a free, virtual training conference for anyone interested in learning more about emergency communications
---
The National Museum of Computing – Virtual Events
Even though we are closed, we have a number of very interesting Virtual Talks over the next few months as well as our popular Virtual Guided Tours.
---
Online Talks: Bentley Priory Museum, Mansion House Drive, Stanmore, HA7 3FB
Join us on Zoom for a new series of exciting and informative talks. Bentley Priory Museum is delighted to offer a special series of varied online talks exploring the Battle of Britain and history of aviation. Tickets £4. Free to Annual Members
---
RSGB: New Set of Tonight at 8 Lectures Announced
Jan - April 2021: Construction / microwaves / propagation / VNAs
---
Arecibo Observatory
Sad demise of pioneering radio telescope
---
More online sites of interest
More from Phil G4GHZ
---
An evening with Laurie Margolis G3UML
BBC journalist and News Editor, shares some of his stories
---
Update on Club Activities During the Covid-19 Crisis
An update on club events and activities while we cannot meet in person
---
Everyday Balloon Fox Hunting
Build a simple tracker to search for weather balloons
---
Get on the Air
...for Christmas
---
Morse code - taking the plunge!
Read on ...
---
Members' Activities
Operating, constructing, researching, learning, having fun... Tell us about it. Send your info to Linda G7RJL
---
GB0PPY 01 -12 Nov 2020
Royal British Legion station 01 – 12 November
---
Looking for something to browse?
You might be interested in…
---
Request for speakers
Can you speak on a subject of interest to club members?
---
Online Events
Various radio events from 24 October - still available online
---
Field Events Autumn 2020
Despite the current restrictions, RSH members have been taking part in social events.
---
Club Nets and On Air Activities
While we can't easily meet in person, RSH will be running on air activities to keep members connected
---
Aerial photos of Cobweb antenna
Some pictures of the club's cobweb antenna
---
Antenna installed for 70cm, 2m and 6m
New antennas were installed at the shack
---
---