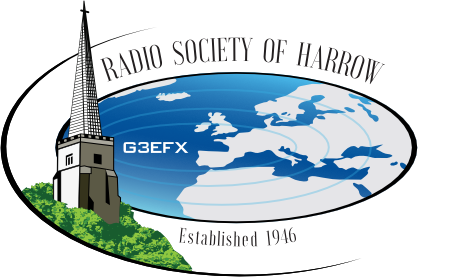 Looking for something to browse?
Related News Sat 24 Oct 17:28
by Linda Casey
The Museum of Technology: The History of Gadgets and Gizmos
http://www.museumoftechnology.org.uk/index.php
The Museum spans that very small period in history from 1850 - 1980 in which the technological revolution took place. The collection traces the progress of electronic and engineered artefacts including telegraphy, telephony, audio, military and civil communications, warfare, photography, scientific and electrical domestic equipment.
The World Heritage Grimeton Radio Station
Including SK6SAQ amateur radio station / The Alexander Association https://alexander.n.se/sk6saq/?lang=en
National Museum of Computing
The National Museum of Computing (TNMOC) is home to the world's largest collection of working historic computers.
Follow the development of computing: from the Turing-Welchman Bombe and Colossus of the 1940s through the large systems and mainframes of the 1950s, 60s and 70s, to the rise of personal computing and the rise of mobile computing and the internet. Recognised as one of England's top 100 'irreplaceable places', we welcome corporate and group visits, schools and individuals from all over the world.
Bletchley Park
https://www.bletchleypark.org.uk/
From Wikipedia, the free encyclopedia
Bletchley Park became the principal centre of Allied code-breaking during the Second world War. During World War II, the estate housed the Government Code and Cypher School (GC&CS), which regularly penetrated the secret communications of the Axis Powers – most importantly the German Enigma and Lorenz cyphers. Bletchley Park is open to the public and houses interpretive exhibits and rebuilt huts as they would have appeared during their wartime operations.
Video: Mapping Britain's subterranean tubes
The unrecorded infrastructure beneath our feet
https://www.theregister.com/2020/01/16/register_lecture_mapping_unseen_britain/
Gavin Clarke, The Register, 25 Feb 2020
If only somebody had a comprehensive map of underground Britain...
Enter the Ordnance Survey, which is working on a major collaborative project compiling the UK's first national register of underground assets. It's an ambitious effort that demands unprecedented levels of data sharing by utilities and underground service providers, and the Ordnance Survey's spatial data infrastructure and digital platform lead Carsten Roensdorf is ready to dig in on your behalf at The Reg's February lecture.
11 Science and Tech Museums You Can Tour Virtually
https://interestingengineering.com/11-science-and-tech-museums-you-can-tour-virtually
Back to News index
---