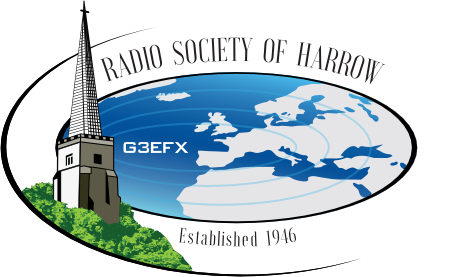 Current Committee
The Radio Society of Harrow is managed by a Committee on behalf of all the members. The Committee is elected every year in March at the AGM.
The current Committee members are shown below. For details of past Committees going back to the start of the Club click here
The Committee for 2021/22
President: John Sewell, M0SEW - Email: m0sew@g3efx.org.uk
Chair: Peter Marcham, G3YXZ - Email: peter.marcham@btinternet.com
Secretary: Linda Casey, G7RJL - Email: g7rjl@g3efx.org.uk
Treasurer: Chris Friel, G4AUF - Email: treasurer@g3efx.org.uk
Publicity: Mike Bruce, M0ITI - Email: m0iti@g3efx.org.uk
Training: Tony Jones, G7ETW - Email: exams@g3efx.org.uk
Schools Liaison: Maria Vlachos, M6ODH - Email: m6odh@g3efx.org.uk
Webmaster: Kirk Northrop, M0XKN - Email: m0xkn@g3efx.org.uk
Events: Hamzah Shah, 2E0HXS - 2e0hxs@g3efx.org.uk
Programme Secretary: Vacant
There is a vacancy for Programme Secretary; until this is filled, this role will be undertaken by various members of the Committee.
---