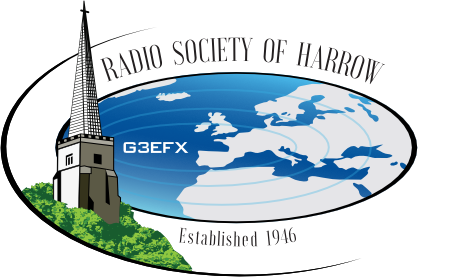 GB3HR – 70cm Band Repeater
A new UHF Base Station has recently been installed and is running 9 Watts erp from our site near Harrow Weald. The new transceiver consists of a Kenwood TKR 851 running 12 Watts RF output on 433.350 MHz and receiving on 434.950 MHz. The station will relay FM transmissions when a continuous sub-audible tone (CTCSS) of 82.5 Hz is sent. The station identifies as GB3HR D in Morse Code, the D denoting the sub-audible code 82.5 Hz. The station has also had a new 6dBd gain collinear antenna installed and this has greatly improved coverage throughout Watford, Harrow and surrounding areas.
Please listen out for our station and call through if you have 433 MHz FM capability. Several RSH club members can be found there. 73, Peter Marcham G3YXZ
Donations towards the upkeep of GB3HR will be very gratefully received – please email Peter Marcham or phone for details 07713 155580.
---