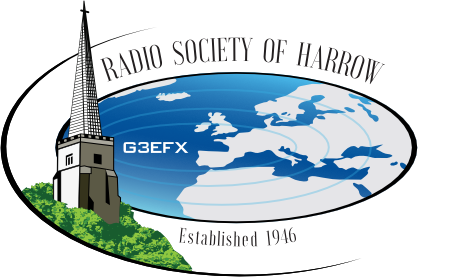 Chapter 7 - Another Royal Meeting and a New Decade (1979-1980)
The highlight of 1979 was in October when the Society had the honour of meeting their most illustrious Honorary Member H.M. King Hussein of Jordan JY1. About fifty of the Club's members together with a number of wives and friends met the King in the Harrow Civic Centre at a reception kindly arranged by the Mayor of Harrow, Cllr. Derek Rouse, in the Mayor's Parlour. The Harrow Observer covered the proceedings and several interesting photos are now in the Club's possession and in members' shacks. One of these was also published in the Region 19 Club News section of the January 1980 issue of "Radio Communication", together with a short write-up.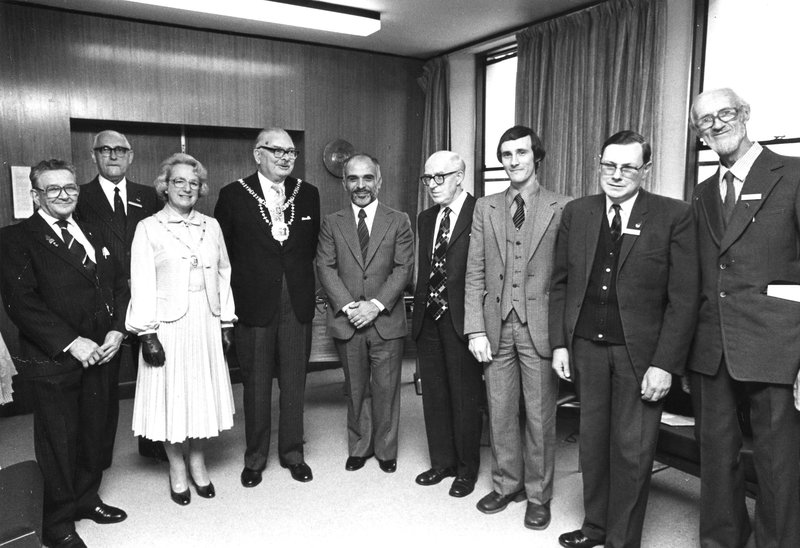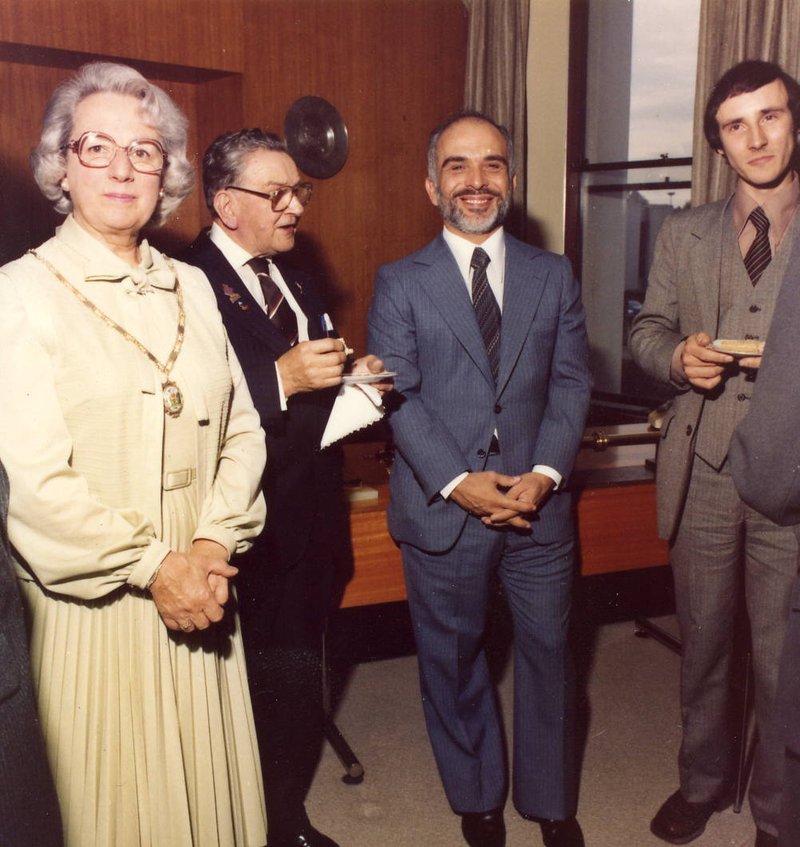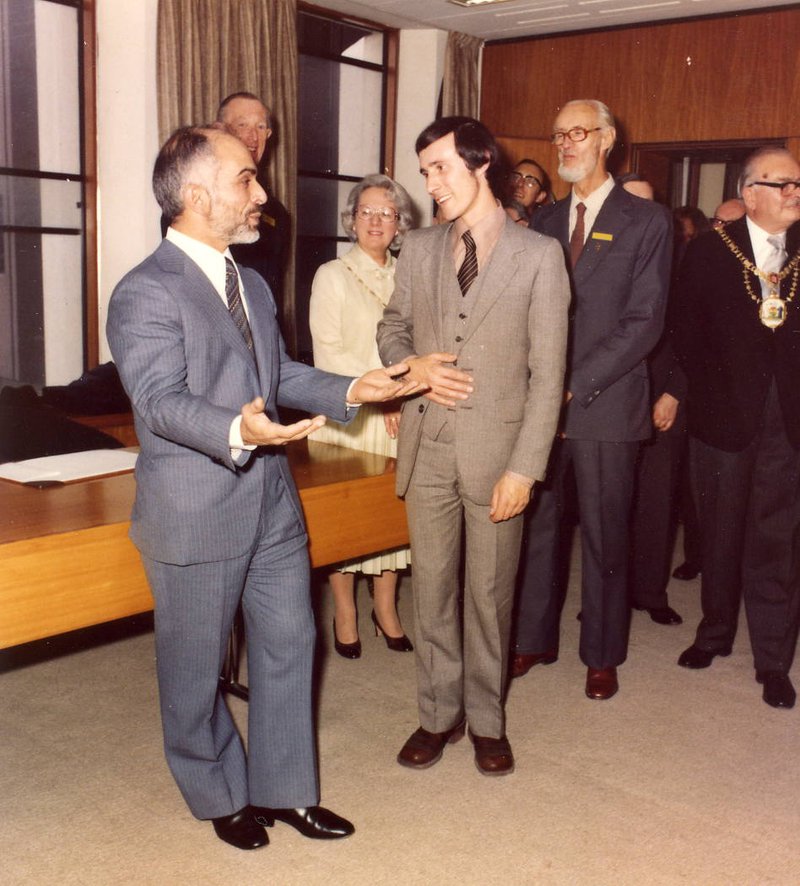 The visit was reported in the local paper: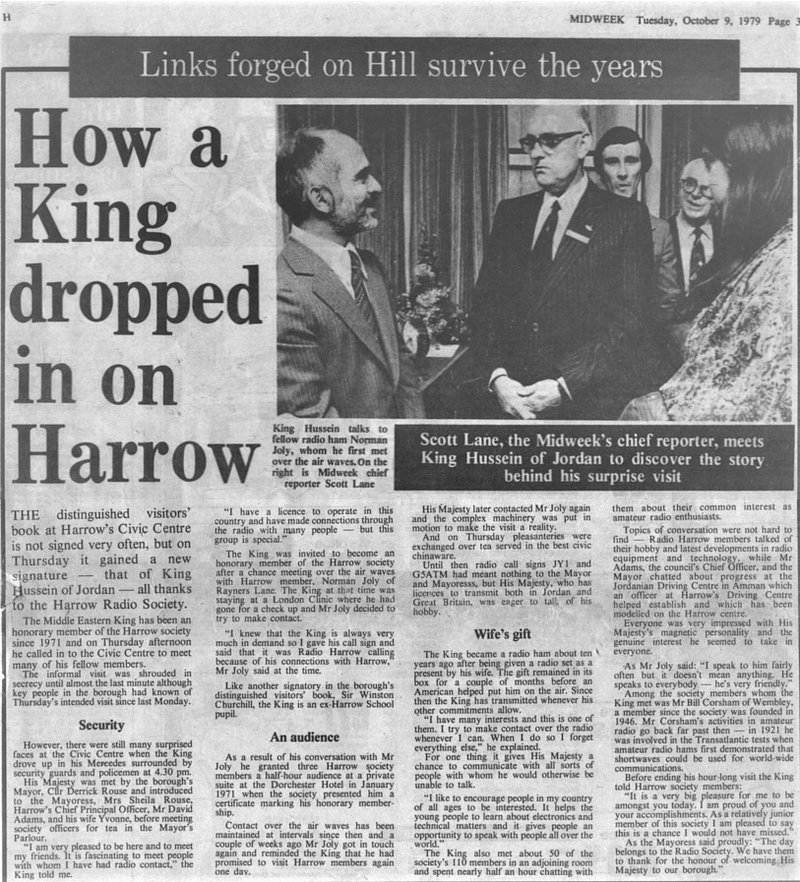 Shortly after this the Society was notified by H.M.'s representative that he had made a gift of several items of new amateur radio equipment to the Club and that these were to be delivered by a well-known dealer. Among other things, the equipment included a Drake TR7 transceiver complete with power supplies and ancillary items. The equipment duly arrived and was the Club's main station and used regularly for contests and other such field activities. It was also available for use by licensed members on informal meeting nights.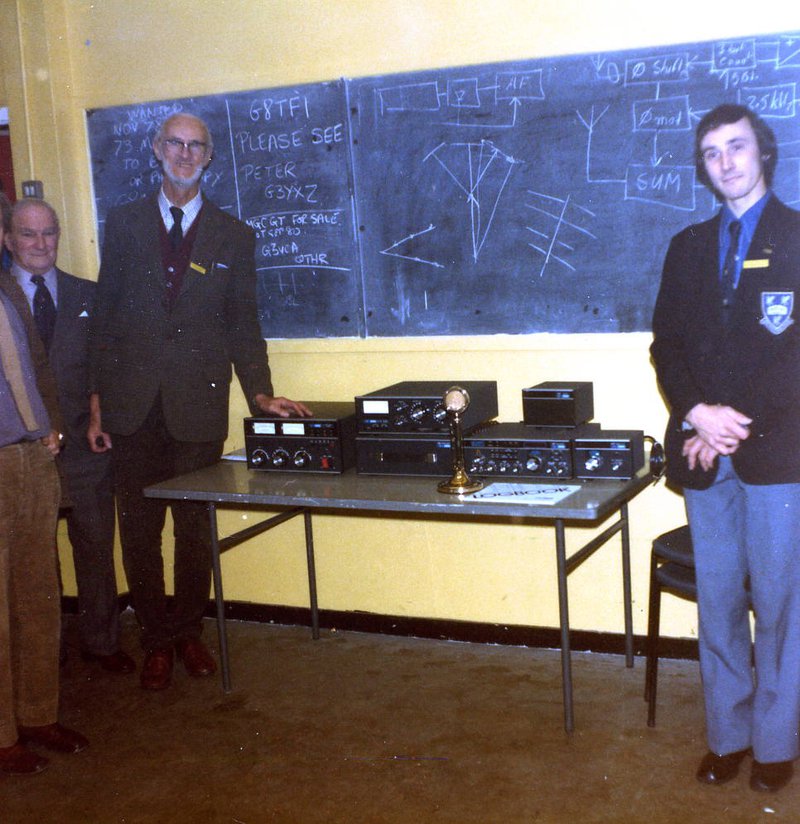 In July 1980, a Multi-Club DF Hunt took place organised by the Verulam Radio Club of St. Albans. Seven teams took part representing four local radio clubs including the RSH. The "Fox" was Derek, G3LSY, hidden on Bricket Wood Common. The fastest time to locate him was 30 minutes, the second and third teams coming in after an hour. The Society's top team, Mike G4FBK and Chris G4AUF, finished a creditable third.
---
---