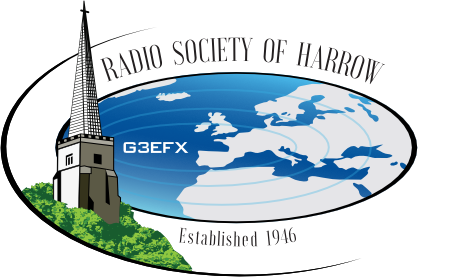 Dedication to our Silent Keys
Throughout the years, we have unfortunately lost many of our members who have become "Silent Keys". This page lists those deceased for whom we have the details who were at one time members of the Club. We have also included a photo and a short biography where available.
We know there are more to be added so if anyone knows of any missing "Silent Keys" or has a photo or more biographical details that we can use, please contact us.
---
Reg Harris, G4FFA
Died December 2022
Reg lived in Ruislip. He was previously active on the Club's 160m Net. Reg was a long term member and keen supporter of the Club.
---
Derek Turner, G4SWY
Died 9th September 2022
Derek lived in Bushey Heath. He was a regular visitor to the clubhouse and very active on the air. He operated on FT8, SSB, FM on 6m, 2m/70cms and HF. He was a frequent participant in the Club 2m net.
---
Brian Turner, M6SQU
Died 4th August 2022
Brian was a regular visitor to the clubhouse. He was a keen CB and Amateur Radio Operator. He was often heard on 2m FM.
---
Clive Wankling, G6DOF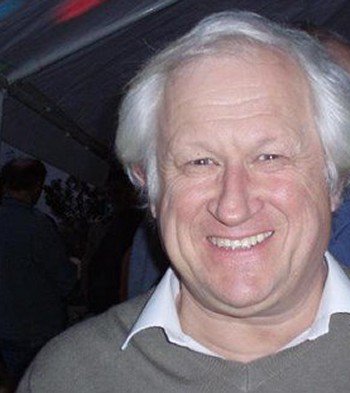 Died 18th November 2021
Clive passed away at the age of 67. He was a long-term member of the RSH and was active in contests and on the Committee. Clive was well liked for his friendly and helpful manner and he was very knowledgeable on all aspects of radio. Clive moved out of the area some time ago to live in Rayleigh in Essex but he stayed in contact.
Some older members of the Club will have known him well and others will have encountered him on the air.
---
Peter Poole, G3ENV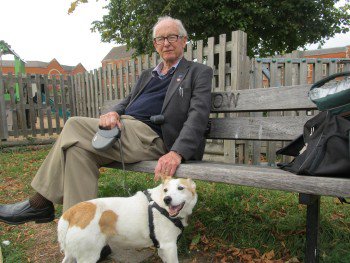 Died 11th September 2021
Peter sadly passed away at the age of 92. He had been active in the Club and on the air. A few years ago, he was a regular participant in the 160m Club Net on Sundays and in the latter few years of his life he could be heard regularly on the local repeater GB3HR. He also attended Club meetings from time to time.
Peter passed his RAE (Radio Amateurs Examination) in 1946 (the same year that our Club was founded) and therefore was one of the first people to have a Licence after Radio Amateurs were allowed to restart operations after the War by the Postmaster General (GPO). He had grown up in Eastcote and often boasted that throughout his life, he had never lived more than Quarter of a mile from the River Pinn !
Peter followed his Father into the GPO and was transferred into the Research Department at Dollis Hill. After completing his three years apprenticeship, Peter joined the Undersea Cables Division and subsequently worked for many years on the development of undersea amplifiers and the developing cable technology, seeing in the changes from multi core cables to coaxial cable.
During Peter's time at Dollis Hill, he met Tommy Flowers, the head of the Teleprinter development section and subsequently the designer of the famous "Heath Robinson" and Colossus 1 and 2 programmable computers, made famous for the breaking of the notorious German Lorenz enciphering system.
---
Tom O'Reilly, G0NSY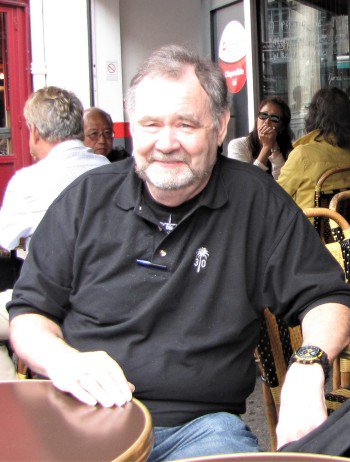 Died 12th June 2021
As well as having been a significant member of the Radio Society of Harrow for many years, Tom was the RSGB Regional Representative for Region 9, covering London and Thames Valley.
Tom joined the Metropolitan Police in 1973, and was stationed at many notable locations throughout his career, providing him with a fund of memorable anecdotes. He and Helen married in 1978, and had three sons. In 1995 he received a Long Service Award and Good Conduct medal. In 1997 when his lower left leg was amputated, he medically retired from the Police force.
In retirement, Tom dedicated much of his time to many societies and communities, being an active member of the International Police Association, a member of the Royal British Legion in Harrow and a member for many years of the Bisley Gun Club, where he enjoyed taking part in many target shooting competitions. He was a member of Comhaltas Ceoltóirí Éireann, an organization dedicated to the promotion of the music, song, dance and the language of Ireland, and was heavily involved with Irish Music Sessions.
Tom joined the Radio Society of Harrow in 1987, serving on the Committee from 1988–2003 and 2008-2016, being Chairman from 1990-2003, and President in 2014/15. He was also active in local Raynet, helping to set up numerous events.
---
Bill Burgess, G6SSM
Died 21st Jun 2021
---
Phil Purle, G8AKD
Died 29th September 2020
Phil was a past member of the Club and was also a member of the contest team. He lived in Ruislip for most of his life then moved to Harmondsworth.
---
Dianna Roadnight, G7IEF
Died 28th July 2020
Dianna served on the Committee as Secretary for two years from 1989 to 1991
---
Des Smith, G0JCF
Died 30th July 2019
---
Graham Stannett, G4VUX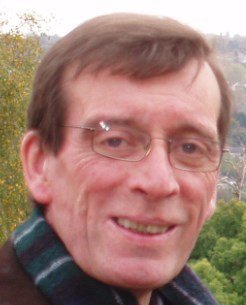 Died 2019
---
David Bell, G0FAO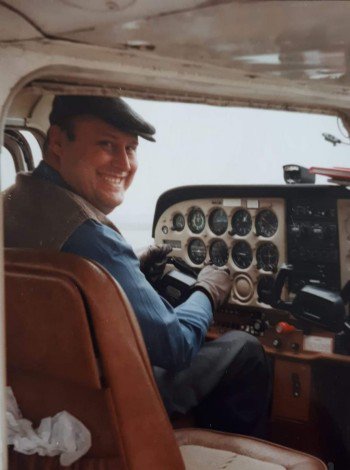 Died July 2018
At the age of 72 David gained his wings in July 2018 after a long illness. He was a committee member and one time President of the Radio Society.
He married Pat in 1972 and worked for both Bupa and the Met Police. He enjoyed his hobbies on his evenings, weekends and days off. Any free time was hobby time; he was never one to do nothing. He always had time for friends and friends of friends. If you wanted to learn Morse code, fishing or anything he knew about, then he would teach you happily and enthusiastically. When he wanted better reception on his radio then a bigger antenna went up. Even if it never came down.
As his health deteriorated and hobby time was taken up with hospital time, he never stopped sharing his knowledge of love for things he did, even becoming a maths tutor to his grandson.
---
Connor Dunne, M0EGL
Died 2018
---
Richard Neale, M0NSU
Died November 2017
---
Don Nappin, G3MLS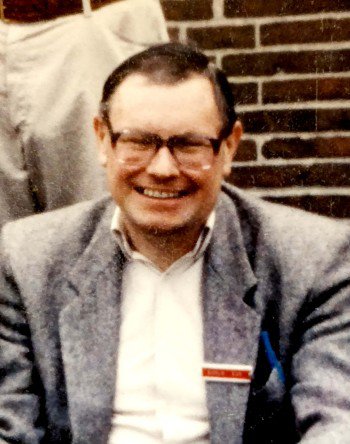 Died 2nd March 2016
Don was a former Chairman and long-standing member of the Club. He moved away to Yorkshire many years ago but he didn't forget us. After he died, he left us a very generous donation of £15,000 some of which was used to provide facilities for the benefit of all members of the Club.
---
Jim Clark, M0UJC
Died 2016
Jim was an active Club member up to his death. He served on the Committee and was involved in the Club's Education programme.
---
Frank Boocock, G4IRP
Died 2016
---
Roy Whittaker, G7DOB
Died 2013
---
Arnold Mynett, G3HBW
Died 2012
Arnold was a long-time member of the Club and was one of the originals. He was well known for his home-brew equipment that was extremely well made. He was made an Honorary Member of the Club. He retired to the Canary Islands many years ago.
---
Frank Scott-Stapleton, G4IPX
Died 2012
---
Selwyn Cox, G7MXG
Died 2011
---
Robert Bowes, M6ALA
Died 2010
---
Stephen Wiltshire, M0GSK

Died 19th December 2009 (aged 53)
Steve was first licensed as M3GSK in February 2003 and within the year had progressed through the Amateur Radio examinations to attain his Advanced call in December 2003. He really embraced the spirit of amateur radio and took pleasure in home construction. He enjoyed interfacing his radio with a computer although he was old enough to remember valves and have a nostalgic affection for them. As a student of the Amateur Radio exams, he was modest and thoughtful comments and expressed a never ceasing wonderment at really being able to transmit, a boyhood dream.
---
Tony Morrow, G7KRP
Died 10th August 2009
Tony Morrow was a member since the early 90s and often appeared at the Club very recently. He will be sadly missed by all who knew him.
---
Gerald Munday, G0GXM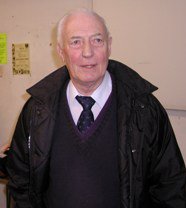 Died 14th November 2008 (aged 81)
Former club member Gerald died at his home in Crowthorne on the 14th November, at the age of 81. Gerald was a well-known member of the Club and attended regularly until he moved away a few years ago. He served on the Committee and was also President in 2000. Gerald also won the Construction Contest 3 times in the 1990s.
---
Geoff Hodges, G3KRT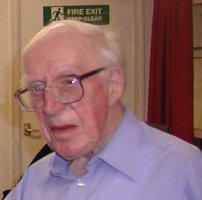 Died 14th October 2008
Geoff will have been a familiar figure to many RSH members as he was a member for almost 40 years. He was a long-standing Committee member, serving as Treasurer for a period of about 10 years in the 1970s and 80s, and he was twice Club President. In later years, he was also the Club Auditor.
In addition to amateur radio, Geoff had many and varied interests. He enjoyed all sports, particularly cricket and football; amateur dramatics; and music, particularly jazz
---
Donald "Bill" Biltcliffe, G6NB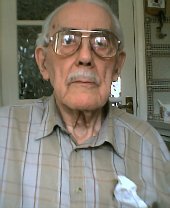 Died 5th July 2008 (aged 95)
Bill obtained his first licence at the age of 14 and remained active in Amateur radio for most of his life. He was one of the longest members of the Radio Society of Harrow and was eventually made an Honorary Member. Although we hadn't seen him at the Club for many years, he was still enthusiastic about radio and operated on all bands up to 23cms. He was also an avid CW operator.
After a short illness, Bill died in the local community Hospital in his hometown of Bicester on the 5th July 2008 at the grand age of 95.
---
Bill Kitchen, G4CEZ
---
Charles Gilbert, G7DYU
---
Jim Ballard, G0AOT
Died 8th October 2006
Jim sadly died of cancer after a long illness. Before his illness Jim was an active Club member and served on the Committee, latterly as Publicity Officer. He was a professional photographer and aften took pictures of Club events. As well as Amateur Radio, his other hobbies included fishing, rugby and judo in which he was a Black Belt.
Jim will be sadly missed by all who knew him.
---
Brian Hummerstone, G3HBR
Died 16th February 2006
Brian died after a short illness aged 71. He was a former Director of Computing at British Telecom International and was a very keen and active Radio Amateur. He had a long-standing association with our Club and was one of its first members. He was the Club President when he died and had also been President for the previous year. He enthusiastically encouraged newcomers into the hobby and was always ready to give them the benefit of his advice. He will be much missed by us all.
---
Derek Morris, G3LSY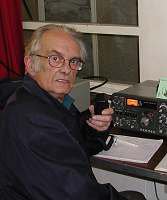 Died 2nd September 2005
Derek was a long-standing member of the Club who had served on the Committee and also as President. He was still a Committee member when he died. Derek was very active in the Club - he came to most meetings and helped out frequently at other events such as the stations we put on at the Harrow Museum. He also participated in our visits to France and joined in the social events when our French visitors came over to see us. He will be sadly missed.
---
Ian Rundle, G4UER
Died April 2005
Ian was a member of the Radio Society of Harrow during the 1980s & 1990s. He was a great 160 metre operator mobile and from home. He spent many an evening and night working DX on top band and eventually was awarded his DXCC certificate for 180 countries on that band. He eventually gave up Ham radio through ill health.
---
Mike Lewis, G1GUV
Died January 2005
Mike had been a Club member since the late 1990s and had also served on the Committee. He was being treated for acute leukaemia in Northwick Park Hospital when he sadly died.
---
Ivan James, G5IJ
Died March 2004, aged 93
Ivan was a long-standing member of the Radio Society of Harrow where he served as President in 1986/7. He was also a president of the British Amateur Television Club.
In his professional career, Ivan James working at EMI, participated in the development of the colour television camera and he also played a key role in many of EMI's most important research projects. He was made a Fellow of the Royal Television Society (RTS) in 1973. He will be remembered as both a gentleman and a gentle man.
---
Ron Ray, G2TA
Died June 2003
Ron was first licensed in 1939 and was one of the earliest members of the Club. He was Chairman for over 20 years and served on the Committee for much longer. He became an Honorary member of the Club. On the air, he was an avid chaser of DX and was very active until December 2001 when a fall caused a cerebral hemorrhage which impaired his speech and put an end to his radio activities.
---
Norman Joly, G3FNJ (SV1RX)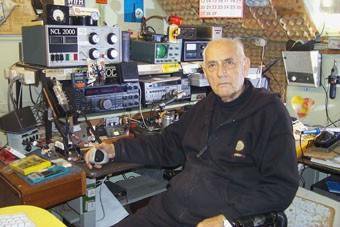 Died April 2001
Norman was a very active radio amateur and a very memorable, larger than life character. He was an active Club member until the last few years of his life and served as President in 1994/95. Norman was instrumental in enrolling King Hussein into the Club as an Honorary Member and also led the arrangements for our meeting with him in 1979. He was fluent in several languages and was the author of "The Dawn of Amateur Radio in the UK and Greece: A Personal View" which was published in Greek and English.
---
Bill Teale, G3SGT
Died August 2000
From being a short wave listener in the 1950s, Bill became an active Radio Amateur. He started his own club in Ealing and organised many activities including field days. He was also an active member of the Ealing Wine Club. Bill started a successful radio business but had to give it up due to failing eyesight. Known as "Sergeant Bill" he attended our Club until he died.
---
King Hussein of Jordan, JY1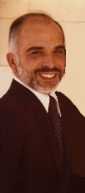 Died February 1999
HM King Hussein bin Talal of the Hashemite Kingdom of Jordan, to give him his full title, was our most famous member. Although he didn't get to meet us very often, he was very generous to the Club and was always pleased to talk to Club members on the air on his frequent visits to London.
Click here for a more detailed dedication to JY1
---
Ken Maplesden, G4EMZ
Died January 1998
---
Tom Vallard, G3DKB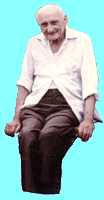 Died 1997
Tom had a long life and witnessed the birth of broadcasting. He became interested in radio at an early age and was an avid constructor of radio equipment. He had a vast knowledge of valve equipment but also kept up to date with more modern techniques. He also collected a lot of radio equipment some of which was donated to the Vintage Wireless Museum in Dulwich after his death.
---
Francis Tennant, G4RFL
Died August 1997
---
Leo Jelen, G0IGQ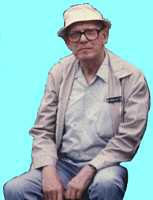 Died January 1997
Leo had been a member of the Club for nearly 10 years and regularly attended until a few months before his death. He was a taxi driver in London for over 40 years and received a commendation for the Metropolitan Police for his good driving record.
---
Alf Waring, G4DFF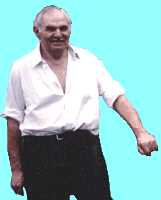 Died March 1996
Alf had been a member of the Club for many years and had been avery active in Club affairs. In fact, he was Club President during our 50th Anniversary year. He sadly died the day before our AGM at which he was due to give his President's report.
---
Rene Espiau, G4IQN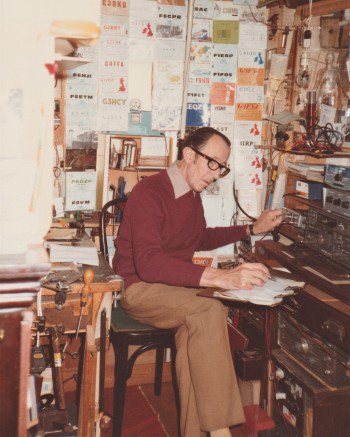 Died December 1994
Rene was a native Frenchman who came over to the UK from Dunkirk in 1940. He had been a Club member for many years and had served on the Committee. He was Club President in 1992.
---
Bob Smith, G4FHX
Died 1993
Bob was an active in Club and on the air and for a time served as our Auditor.
---
Frank Hunt, G3LNQ
Died 1992
---
Reg, Merrison, G1YYW
Died August 1990
Reg was a member of our Club for many years and a radio enthusiast for over half a century. He was well known for his quick wit and sense of humour.
---
Maynard de Borde, G4LKO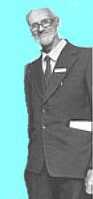 Died 1988
Maynard was instrumental in securing a place for us to meet at the Harrow Arts Centre way back when it was located in Harrow Weald. Maynard got his licence quite late in life but enjoyed the hobby until his death. He served as President in 1979.
---
Peter Close, G1DNW
Died October 1986
Peter had been a Club member for about 2 years before his death. He was a jovial character and was always smartly dressed in his pinstripe suit every Friday at the Club.
---
Les Light, G3KDL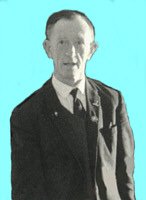 Died 1985
Les was a long term member of the Club and served on the Committee. He could often be heard on the 160m Club net. One of his interests was with the RAIBC (Radio Amateur Invalid and Blind Club) and he could often be seen at radio rallies helping out on their stand.
---
Don Morgan, G3SM
Died 1984
Don had a long association with the Club and was one if its founder members. He held one of the first subscriptions dated 3rd October 1946.
---
David Porter, G8LVX
Died 1983
Sadly, Dave died at the young age of 30. He had been a very active Club member: he served on the Committee and was a keen contest participant. He was also very active on the air. He was studying for his class A licence when he died.
---
Bill Corsham, G2UV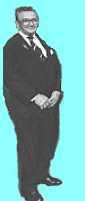 "Uncle Vic"
Died December 1981
One of our longest standing members and lived through many developments in our hobby. He was an Honorary Member of our Club. He was kind enough to remember us in his will and left the Club a sum of money. This is known as the "G2UV Fund" and is used to provide cash prizes for competitions.
---
Albert Dillingham
Died December 1980
Unfortunately died following an accident outside the Club.
---
Others to Mention
If anyone has more information on those listed below including when they became SK please let us know.

Bob Bayliss, G1XWF
Joyce Bayliss, G0JEY (ex-Committee member and President)
Lee Osborne, G8DSQ
Eric Holt, G3MHQ
Laurie Wood, G3SCO (ex committee member)
Les Scofield, G3LSS
Phil Lavender, G3RAN (ex committee member)
Alan Bayliss, G8PD (ran RAE classes/mentored SWLs.)
Ian Bayliss, G8CZQ
George Benbow, G3HB (author of RSGB RAE manual)
James Coad, G6IZQ
Errol Walling, G3RZK (ex committee member)
G. Cunningham, G3JED
Martin Harrold, G3VXA
Jimmy Bolton, G3HBN
Derek Beaven, G3ODR
Alan Goddard, G3NQR (ran RAE classes)
P. Smith, G3UPW
Harry Cross, G3HCY
Dr. M. Martin, G8MM
George Jessop, G6JP (author of RSGB VHF Manual)
N. Wooderson, G3RZS
---