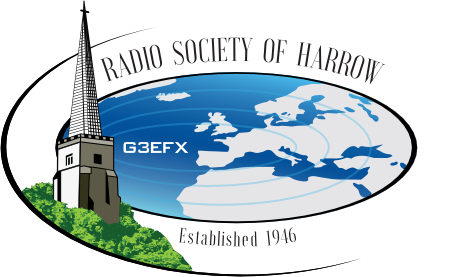 The Intermediate Course
Intermediate courses are run regularly with at least four training sessions run each year. Foundation licence club members will receive announcements via the members portal when courses are about to be run.
These courses are provided free to members, for further information please refer to the membership page
During the Covid-19 pandemic, tutor led courses are conducted online and interactively with the club's tutorial team using either WebEx or Zoom software.
Typically, these courses are run over 8 sessions. Two of the sessions, Technical Aspects and Receivers and Transmitters are long sessions of approximately 2 hours duration each. These are normally held on either a Saturday or Sunday afternoon according to the wishes of the majority of candidates enrolled. The remaining modules are held on weekday evenings.
Members who are interested should contact the Radio Society of Harrow Examinations Secretary
In addition, the club has made available on YouTube, and available free of charge to the public, a series of tutorials for the Intermediate level syllabus. These have been prepared by a senior tutor of the club, Brian Hodgson G3YKB.  The materials are completely up to date with the latest release of the amateur radio Intermediate Syllabus, as at July 2020. These are not interactive tutorials however and should be used in addition to tutor led training.,
The materials are in 12 chapters
---