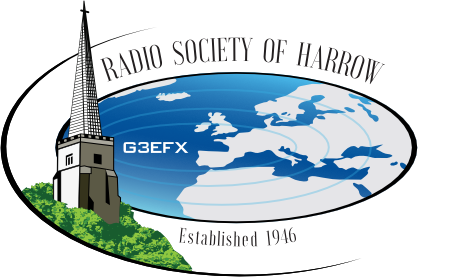 RSH: Forthcoming events for April
Club News Sat 2 Apr 16:46
by Linda Casey
Tuesday 05 April 09.30
Breakfast meeting, Carpenders Park Garden Centre,
at the corner of Oxhey Lane and Little Oxhey Lane, WD19 5BA
Please let Linda know if you are coming.
---
Sunday 10 April
Don G0ACK will be at Old Redding from 12.00 to catch the last hour of the 6m contest.
Club net at 11.45 as usual, but if you'd like to try something different, go along and keep Don company. The Viewpoint Car Park, Harrow Weald Common, Old Redding, is one of the highest elevations of ground in the area. Location details: Lat N51:37:13 (51.620391): Lon W0:20:59 (-0.349660): Square IO91TO
Please let Linda know if you are likely to go.
---
Tuesday 19 April 09.30
Breakfast meeting , The Water's Edge, Ruislip Lido, Reservoir Rd HA4 7TY
Park in the leftmost section of the carpark for the Water's Edge
and make sure to enter your car registration in the display
when you enter the pub.
Please let Linda know if you are coming.
---
Sunday 24 April from 10.00 a.m. at Lincolnsfields
Please read carefully, there's a lot going on!
Field day / open shack / OSCAR-100 demo
Field meeting: We will be in the field setting up the shelter from 10.00 a.m. You are welcome to come along at any time. Field gate: What3words.com/Bind.dice.dads Volunteers to help set up, please contact Linda.
We won't be setting up refreshments in the field as 24 April is also an Open Day at the 1940s House, so the NAAFI café is open (basic sandwiches and cakes) and the PlayZone café is open (burgers, toasted sandwiches, ice cream – but you might have a wait for hot food or sandwiches if they are busy).
As the 1940s House is open that day, there may be other groups using the field as well.
The club Shack will also be open for members to get refreshments and use the Club station, and in addition to our usual open shack facilities, we will be hosting a demonstration by Peter G4AZL of his OSCAR 100 satellite ground station. Peter will be present to explain and demonstrate the equipment.
Members and visitors are encouraged to try the equipment for themselves and have many satellite QSOs using the club callsign - GX3EFX.
OSCAR 100 is the first amateur geo-stationary (geo-synchronous) satellite. It was launched by the Qatar Satellite Company in association with the Qatar Amateur Radio Society and AMSAT-DL. It is located at longitude 26 degrees East, 35,786 km above the equator.
The OSCAR 100 satellite has two amateur radio transponders: a narrow-band for SSB, CW, RTTY, PSK, etc and a wide-band for ATV. The satellite gives near-hemispherical coverage from 50 degrees West to 100 degrees East.
NB: No club net today.
Back to News index
---