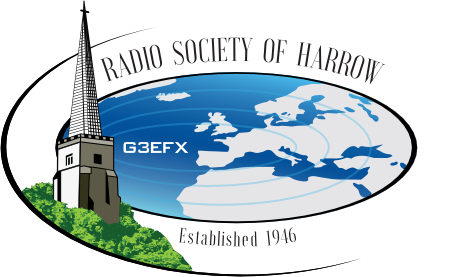 Update on Club Activities During the Covid-19 Crisis
Club News Thu 12 Nov 11:58
by Chris Friel
Formal Meetings: We still cannot meet face to face, of course, but we will put in place a programme of events for when we are able to get together again. It is very likely that there will be some rules that we will have to follow when we are allowed physical meetings again and we will implement and follow any guidelines that are published.

On-Line Talks: We are creating some talks that we can put on line since we can't meet up yet. More details will be sent out soon.

Club Rules: Our Rules need to be brought up to date and we have been working on an update. We plan to put the proposed changes to the Membership in the next few weeks for comment and approval. This will have to be done on line, of course, and we will give more details soon.

Club Shack: This is out of bounds during the current lockdown and Club members should not go to the shack at the Lincolnsfield Centre for the time being. When the lockdown is lifted, we will be able to accommodate a limited number of members in the shack to meet up and operate the radio depending on what the new rules are.

Website: The Club has relaunched its website. The new site is faster and contains lots of useful information. We are adding more to it - the latest addition is a page dedicated to our Silent Keys. We have also started to add the Club History story starting way back in 1946.

Training Courses: We are running some training courses on line for the Foundation and Intermediate licences. If you are interested in any of our courses, you can see more details on the website. Look under the Training tab. You can also enrol for a course.

Club Nets: The Club nets are playing an important role in keeping us together. To remind you, there are currently three weekly nets as follows:

Tuesday evening 20.00-21.00 on the local repeater GB3HR
Thursday evening 20.15-21.00 on 2m FM starting on calling channel 145.500MHz then moving to 145.350MHz (if free)
Sunday afternoon 14.00-15.00 on 2m FM starting on calling channel 145.500MHz then moving to 145.350MHz (if free)

We would like to encourage participation in these nets; the newly-licensed are especially welcome.

Equipment Sales: We have ongoing on-line Surplus Equipment sales. Look out for the emails from Peter, G3YXZ with details of equipment for sale.

Welfare: We will monitor the local 70cm repeater (GB3HR) and also 2m FM on 145.350MHz for anyone who wants to call in for any help or who just feels lonely and wants a chat.
I hope that we can resume our normal activities as soon as possible but it will depend on how the situation develops. In the meantime, I hope you all keep yourselves safe and I look forward to hearing you on the air.
Back to News index
---