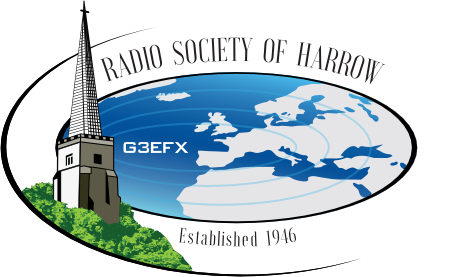 Tom G0NSY SK
Club News Mon 5 Jul 15:30
by Linda Casey
We are very sad to announce that Tom O'Reilly, G0NSY, passed away on Saturday 12 June 2021. As well as having been a significant member of the Radio Society of Harrow for many years, Tom was the RSGB Regional Representative for region 9, covering London and Thames Valley.. Our thoughts are with his family, friends and colleagues at this difficult time.
Tom joined the Metropolitan Police in 1973, and was stationed at many notable locations throughout his career, providing him with a fund of memorable anecdotes. He and Helen married in 1978, and had three sons. In 1995 he received a Long Service Award and Good Conduct medal. In 1997 when his lower left leg was amputated, he medically retired from the Police force.
In retirement, Tom dedicated much of his time to many societies and communities, being an active member of the International Police Association, a member of the Royal British Legion in Harrow, and a member for many years of the Bisley Gun Club, where he enjoyed taking part in many target shooting competitions. Tom was a member of Comhaltas Ceoltóirí Éireann, an organization dedicated to the promotion of the music, song, dance and the language of Ireland, and was heavily involved with Irish Music Sessions.
Tom joined the Radio Society of Harrow in 1987, serving on the Committee from1988–2003 and 2008-2016, being Chairman from 1990-2003, and President in 2014/15. He was also active in local Raynet, helping to set up numerous events through his knowledge of radio.
Back to News index
---