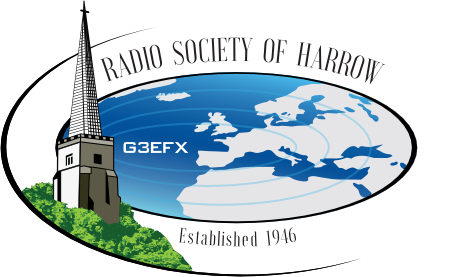 The National Museum of Computing – Virtual Events
Related News Thu 25 Feb 14:53
by Linda Casey
Feb 27, 2021 17.00 – 19.00 Museum Supporters free / otherwise £11.37
A Virtual Talk by Ben Trethowan. The National Museum of Computing acquired the last working air traffic control system from West Drayon in 2007. Ben will describe the long process of understanding the system before it was moved to the museum and its subsequent restoration and display.
The National Museum of Computing Virtual Guided Tour
Feb 28, 2021 14.00 m- 16.00 Museum Supporters free / otherwise £11.37 (£6)
3D and virtual curated tours let you explore the world's largest collection of working historic computers. Guided by an expert.
The Polish Bomba - predecessor of the Turing-Welchman Bombe.
Feb 28, 2021 17.00 – 18.30 Museum Supporters free / otherwise £8.68
A Virtual Talk by Jerry McCarthy. The talk will commence with a brief introduction to Enigma, and then move on to mention various methods created by Polish mathematicians for cracking Enigma, before focusing on the Bomba. Comparisons between the Bomba and the Turing-Welchman Bombe will be also discussed.
A Personal Perspective on Vintage Machine Emulation. A Virtual Talk by Peter Onion.
Saturday, March 6, 2021 4:00 PM - 5:30 PM Museum Supporters free / otherwise £8.68
Emulators provide us with a way to run software that originally ran on machines that we no longer own or maybe which even no longer exist. This may be to play the computer games we enjoyed when we were younger, or it might be to investigate the development of programming techniques in use 60 years ago. The experience of using vintage machines was very different to using a modern PC and by using a carefully constructed emulator we may gain an insight into that experience. After considering the reasons behind the development of emulators, Peter Onion will describe the factors he considers to be important when developing an emulator for a vintage computer so that it provides the user with a feel for just how laborious it was to use the original machine. The talk will finish with a demonstration of the presenter's emulation of an Elliott 803 in the last 30 mins.
Atomic Computing comes to Wolverhampton
Saturday, March 13, 2021 4:00 PM - 5:00 PM Museum Supporters free / otherwise £8.68
A Virtual Talk by Kevin Murrell.. In the brave new world in post-war England, Harwell Atomic Energy Establishment built a digital computer to assist their teams of mathematicians in endless series of calculations. The machine was subsequently donated to the College of Technology in Wolverhampton where it kick-started computer education. The Harwell Dekatron Computer, or WITCH as it is also known, eventually found its way to the National Museum of Computing where it was restored to full working order. Kevin will talk about its charmed history, how it managed to survive intact for so long, its chance re-discovery, the search to find all the pieces and the detailed restoration that took place when it arrived at TNMOC. This computer, with it's charmed life, now continues to demonstrate the operation of a computer to a new generation of engineers, programmers and many recent virtual visitors.
Back to News index
---