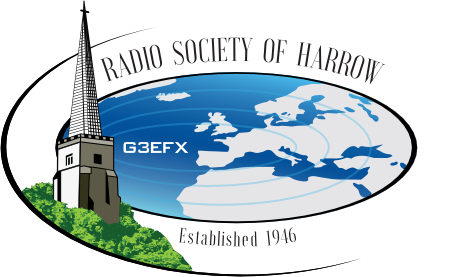 RSH Shack open days currently suspended
Club News Wed 29 Sep 09:34
by Linda Casey
Attendance on shack open days has been low recently. Given the current traffic problems due to roadworks and fuel queues, we are not holding any open shack sessions at the moment.
HOWEVER…
If you are not familiar with the facilities we have at the shack, please read the message below. We hope to see members back soon either dropping in to casual sessions, or joining an informal session on a requested topic.
The committee invites club members to visit the shack. Experienced and 'technical' members are usually on hand to offer assistance and advice in a wide range of Amateur Radio activities.
Any member may
Operate the club's HF station at power levels up to 400 W (where permitted) using the club callsign G3EFX. Foundation and Intermediate license holders do so under supervision.
Operate the club's VHF and UHF multimode radio. The club's VHF/UHF collinear antenna is vertically polarised; SSB mode is not recommended.
Operate the club's UHF ex-PMR radio which is programmed with local repeater and simplex channels.
Use the club's laptop for QRZ lookups and logging.
Operate and test personal equipment using the club's power supplies and antennas.
Investigate and perform simple repairs to personal equipment using the club's tools and test equipment.
Check VSWRs of antennas e.g. mobile set-ups using the club's antenna analysers.
Use the club Wi-Fi network with personal devices for email etc.
When bringing your own equipment, please bring power leads and patch cables. If the equipment appears unsafe, its use will not be permitted.
Tea, coffee and biscuits are provided, for which a small donation is appreciated. Microwave available for your own snacks.
Parking is plentiful and free, and the shack has toilets.
This is your shack, and the committee would like your help to get the most out of it. We hope to see you soon.
Back to News index
---