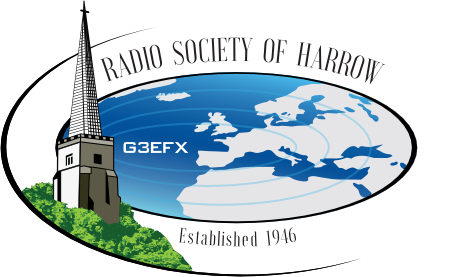 Online Talks: Bentley Priory Museum, Mansion House Drive, Stanmore, HA7 3FB
Related News Thu 25 Feb 14:19
by Linda Casey
Bentley Priory Museum, Mansion House Drive, Stanmore, HA7 3FB
Website: Battle of Britain | Bentley Priory Museum
Join us on Zoom for a new series of exciting and informative talks.
Bentley Priory Museum is delighted to offer a special series of varied online talks exploring the Battle of Britain and history of aviation.
Tickets £4. Free to Annual Members Book online at Events for March 2021 – Bentley Priory Museum
Fri, 19 Mar 11.00 a.m. Online Talk: 'On a 'Wing' and a Prayer Rudi Newman
An iconic form of inter-war aviation, the airship dream famously met its end with the 1937 Hindenburg Disaster. However, less known is a revolutionary British programme based in Bedfordshire that intended to connect the farthest reaches of the Empire with a fleet of luxurious craft. Building two airships, R100 and R101, the triumphs and tribulations of their development are presented, ultimately ending in one of the worst disasters to befall the British aeronautical industry.
Fri, 16 Apr 11.00 a.m. Online Talk: Spitfire Elizabeth & the Roaring Boys Nick Oram
These fearless pilots flew their Spitfires from several airfields in the South East including RAF Biggin Hill and Tangmere. Our speaker, Nick Oram, will share with us the missions flown in the winter of 1943-44, leading up to D-Day and beyond, and will tell the personal stories of several of the Roaring Boys pilots, sharing archive footage of them discussing their experiences.
Fri, 14 May 11.00 a.m. Online Talk: Finding The Few Check online for further information
Fri, 11 Jun 2021 11.00 a.m.Online Talk: Support Services to Intelligence Operations during WW2
Ronald Koorm Check online for further information
Fri, 25 Jun 2021 11.00 a.m. Online Talk: The Wreck Hunter: Battle of Britain & the Blitz Check online for further information
New: Cold War series
Bentley Priory Museum is delighted to be running a series of online talks exploring the Cold War, to complement our current project, Bentley Priory Bunker: Defending Britain from Nazi and Nuclear Threat. These special talks are free to all, thanks to the support of the National Lottery Heritage Fund.
Fri, 12 Mar 11.00 a.m. Online Talk: Britain's Vietnam War: The RAF over Indo-China, 1945-6
Discover the fascinating story of the RAF's campaign in French Indo-China at the beginning of the Cold War. This talk will be presented by Stuart Hadaway.
Fri, 26 Mar 2021 11.00 a.m. Online Talk: How Did The Cold War Become Heritage? Wayne Cocroft
30 years ago, the break-up of the Soviet Union and the dissolution of the Warsaw Pact led to the greatest drawdown of military forces since the end of the Second World War. In addition to the scrapping of thousands of armoured vehicles, military aircraft, naval vessels and large personnel cuts hundreds of airfields, emergency stores, civil defence facilities and other military infrastructure became surplus to defence requirements. These sites ranged from clearly historic places, such as the Royal Naval College at Greenwich, to state-of-the-art bunkers where the concrete was hardly dry. This talk will explore how in England key sites were selected for protection as listed buildings and scheduled monuments. It will also briefly explore how the Cold War is being is being marked internationally through the preservation and presentation of often formerly secret defence sites.
Fri, 30 Apr 2021 11.00 a.m. Online Talk: Iron Lady or Iron Chancellor? Dr Alastair Noble
In 1979, following the election as Prime Minister of Mrs Thatcher – dubbed 'The Iron Lady' by Moscow – the Cold War got even colder. This was exacerbated by the election the following year of Ronald Reagan as US President. While Mrs Thatcher talked tough on Defence and expounded the value of the Special Relationship with Washington – the British economy, enduring the new Government's strict monetarist policies – could not cope with funding considerably increased defence spending. This talk will consider the resultant 1981 Defence Review, undertaken by John Nott, highlighting its impact on the Royal Air Force and its Cold War capabilities.
Fri, 28 May 2021 11.00 a.m. Online Talk: Operation Black Buck 1
Sqn Ldr Bob Tuxford AFC RAF Ret'd
The story of the first of seven planned Vulcan raids against Port Stanley Airfield during the Falklands War.
Back to News index
---