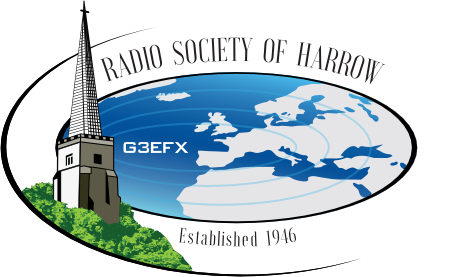 New: Members' activity period
Club News Thu 2 Sep 14:22
by Linda Casey
Dear All
Judging by the recent weather conditions, we appear to be heading into Autumn when traditionally we tend to spend more time in the Shack and opportunities to make contacts on the bands increases.
Following on from the success of the RSGB's Get On the Air to Care (GOTA2C) initiative during the Covid Lockdowns, we have decided to launch a regular Activity Period for members plus the usual 2m FM Wednesday evening Net.
Now that our local 433 MHz (70cms) FM Repeater GB3HR, has been restored to good coverage around most of the Club's membership areas, we are asking members with 70cms FM capability, to listen regularly throughout the week between 19:30 - 22:30 local time for other members. No Net Controller, just come up on the air and announce your Call Sign and Location and see how many other members you can work.
This is an ideal opportunity for those of you who studied at home during the last 18 months to meet a few new voices on the air and put your callsign into use. Just tune in and listen at first if you like.
It's not a competition, although we are also working on an Activity Contest as well! More about this in due course.
Wednesday evening Net
This will continue on 145 MHz (2m) FM starting at 20:00 local time as usual. Initial calls by the Net Controller (G3EFX) on the FM Calling Channel 145.50 MHz. First choice Working Channel is 145.350 MHz.

Good luck and have FUN!
73, Peter Marcham G3YXZ, Chairman
Back to News index
---