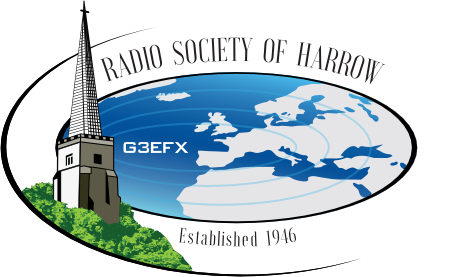 GB0PPY 01 -12 Nov 2020
Club News Sat 24 Oct 18:19
by Linda Casey
Our thanks to all club members and welcome guests who have been operating this Special Event Call Sign on behalf of the Royal British Legion.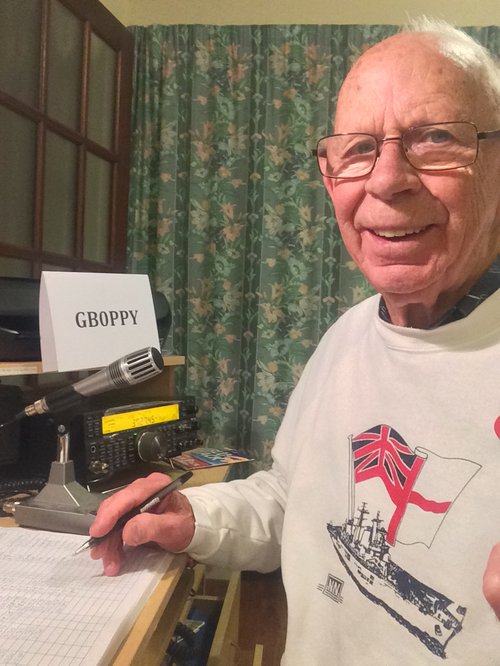 Here's a report from Don G0ACK on his two days of operating GB0PPY:
Right from the start I had a lot of local noise on the HF bands mostly about level S9. This made it difficult to hear weaker stations, for example a Northern Ireland station let me know a lower powered Intermediate station was calling me. I could not hear it. This set the tone to come for high frequency operating.
My first day, Thursday 5 November, on the air saw contacts from near Europe and the United Kingdom. A notable contact with military connections was Royal Naval Amateur Radio Society (RNARS) operator G3CRS/A transmitting from his home in Alton. This was due to Covid regulations. I worked a number of the Club members on the Thursday evening net, no doubt to their surprise and pleasure. Later in the evening I had a contact with DQ100SL. This was a commemorative station in Germany recognising 100 years of Saarland since the Versailles Treaty. Shortly afterwards I hooked up with an old-timer German, completely forgot about special events and got into a conversation lasting over half an hour until his friend called him away. This was one of my highlights of the day. The other was to make a contact through the Harrow repeater with Tom G0NSY the holder of the Notice of Variation (NOV) for this special call.
On my second day, Sunday 8 November, in spite of high noise levels I achieved some success in the late morning on 80 metres with connections around middle and southern England which included G4RAF. A special call from Holland PI75ZUT was celebrating 75 years of VERON (the Dutch ham radio association), so I was happy to send good wishes and congratulations. A rather disappointing activation quantity-wise but two worthwhile days sharing our hobby. Don G0ACK
Mon 09 November 2020 -Julian G4ZOD spent the day operating GB0PPY. He reports "The HF bands at my QTH have S9 on all bands. I did try HF, but it was a waste of time. Thus I concentrated on 145 MHz FM. (I did try SSB, but zero contacts.) I spent the day calling in to the empty "Ether" making only 19 QSOs. At least I tried and got good feedback from those who replied to my calls."
Thursday 05 November 2020 - Peter G3YXZ, Eastcote. 2m FM only due to bad conditions on HF. G6LPF – Steve in Catford; G8PVI – Robin in Selsdon (Croydon); G4YKQ – Paul in Bledlow Ridge (Nr. High Wycombe) – an ex RSH member. Don G0ACK ran the Club Net on 2m FM this evening and used GB0PPY instead of G3EFX.
04 November 2020 - St Petersburg to the Alps to Belfast, another 71 contacts, operated by Chris G4AUF and Hamzah 2E0HXS.
03 November 2020: Another 68 contacts today - sterling work from Peter G3YXZ and Tony G7ETW. One more operating session from the shack tomorrow, and then the remaining dates will be covered by members working from their home locations.
02 November 2020: Today we have been operating GB0PPY from the club shack.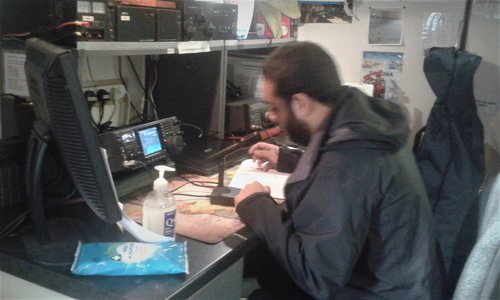 The operators have been John 2E0ECQ, Julian G4ZOD and Hamzah 2E0HXS, with a total of 110 contacts, including near 100 by Hamzah. Countries include Monaco, Lithuania, a Belgian airport, and plenty from Cornwall, Ireland and N Europe.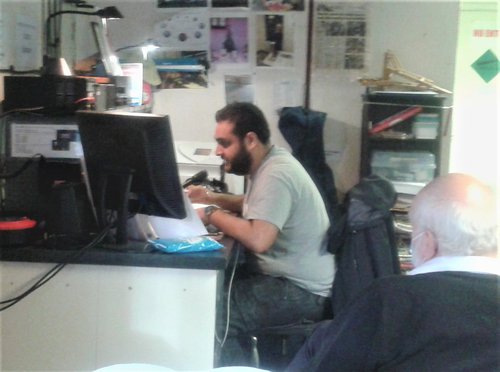 Back to News index
---