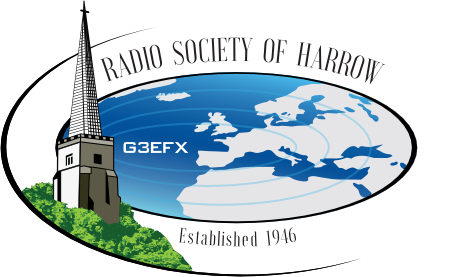 Antenna installed for 70cm, 2m and 6m
Shack News Mon 7 Jan 17:42
by Linda Casey
On 2 Jan 2019 a Diamond V2000 was erected on a pole attached to the shack. Peter G3YXZ and Brian G3YKB were on site to oversee the work and run the coax (heliax, naturally).
The V2000 is a vertical collinear triple-band antenna which claims 8 dbi gain on 70 cms, 6 dbi on 2m, and 2 dbi on 6m. Initial testing on 70cm and 2m showed that this well-known antenna once again is doing a good job.
The antenna has been connected to the patch panel on the wall and the club's Kenwood TS 790E 70cm and 2m multimode rig has been deployed to make use of it. Peter has plans to install a simple 70cm mobile for local FM working, including GB3HR.
Members are invited to visit the shack any Thursday and most Sundays (check website for dates) to give the antenna a try or to work HF on the club's Icom 756.
Tony G7ETW
Back to News index
---