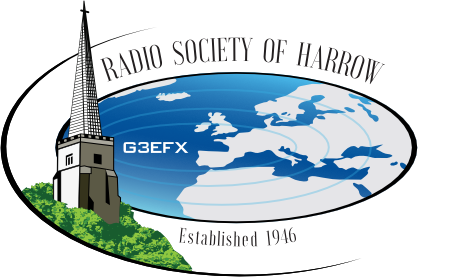 2E0PKZ: journey to Warsaw with aid for Ukraine
Related News Sat 2 Apr 16:23
by Linda Casey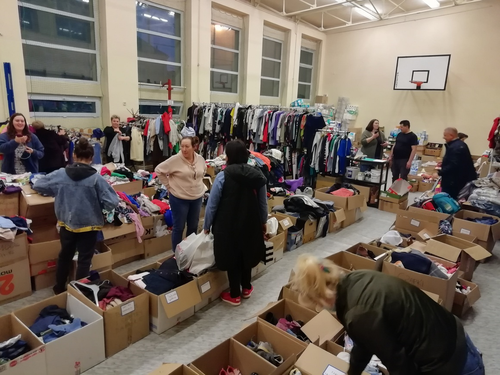 Paul K. Bakiewicz <Paul.Bakiewicz@plextek.com>
Wed 30/03/2022 10:02
We are so happy to announce that the campaign Help for Ukraine has been completed with success.
We have raised a total of £2,975, £300 of which was raised by Radio Society of Harrow, this was all made possible thanks to your kind donations.
Below are details of how the collected supplies and money were used to help Ukrainian refugees in Poland:
Clothing packs were distributed to the refugee crisis centres.
The collected and bought socks, first aid kits, and dry foods were sent to Ukraine.
The collected and bought cosmetics, masks and hygiene products were distributed to the refugee crisis centres and to the medical help points at Warsaw Central Railway Station.
The collected and bought chocolate bars were given donated to the refugee crisis centres and also given directly to children arriving at Warsaw Central Railway Station.
Raised money – spendings:

Food – £497.65
Hygiene products - £71.25
Toys - £72.10
Admin and legal fees - £74.00
Radio – £500.00
Accommodation for 8 weeks - £1,760.00
The Central Railway Station in Warsaw has been transformed into a help and information centre for refugees. It's organized to provide food, drinks, medical help, transport, accommodation, etc. The many volunteers working there came from all over the world to help.
Our campaign Help for Ukraine was focused on a few areas:
Provide support to a Ukrainian territorial defence group in Zaporoze.

Provided money to buy one communication radio, Motorola DP2600E.
Supplied 70 pairs of socks, 170 pairs in total as well as first aid kits and dry food.

The Central Railway Station in Warsaw

Provided kids with toys, juice boxes, and chocolate bars.
Provided hygiene products and masks to medical points.
Be assigned to a Ukrainian family and transport them to their temporary accommodation and look after them for the next 5 days.

Ukrainian family – 2 women, mum Iryna (Yryna) and grandmother, and Iryna's 5 year old daughter, Anhelina. They are from a town near Odessa and Black Sea. They do not speak any Polish or English, and only had Ukrainian Hryvnia and Polish Zloty worth around £60. Anhelina's dad had to stay in Ukraine to defend their country.

Monday – 21/03 – set up the family in the temporary accommodation, provided food and agreed on a plan to organise everything that is necessary for them to live in Poland in the next 4 days.
Tuesday – 22/03 – applied for NIN numbers (known in Poland as 'Pesel'), registered them with the local GP and checked available primary schools for Anhelina.
Wednesday – 23/03 – opened a bank account, applied for a one-off benefit of £60 per person, applied for child benefit scheme '500+' of £100 per month per child. We also started looking for a job for Iryna. Registered Anhelina with a primary school and she is due to start in two weeks' time.
Thursday – 24/03 – found a job for Iryna (in the shop), booked Iryna to open a health book – these are important in Poland for work purposes. Searched for permanent accommodation, but unfortunately no rooms or flats were available.
Friday – 25/03 – look for accommodation again and arranged for a total of 8 weeks in their current accommodation which features a kitchen annexe – this includes an induction cooker, a small fridge, a sink, and other kitchen necessities. We also managed to contact local people that are providing support to Ukrainian families to take care of this family after the 8-week period and to help find them another place to stay.

We bought food and hygiene products for refugee crisis centres and delivered these supplies on a daily basis.
All your kindness and donations have made a huge difference to this family's lives – they were without money, a shared language, home, or hope, and they didn't know how they would survive this hard time. We all helped them.
Thank you all once again!
Pawel Bakiewicz
2E0PKZ
73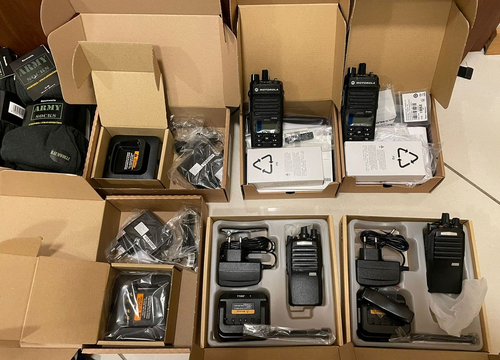 Back to News index
---